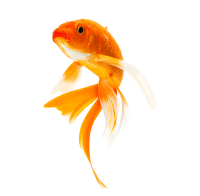 An aquarium in your home can add character and is a good conversational piece. There is an endless amount different types of fish with many different colors. 
Fish Come in Many Different Colors
Whether you go with a salt water or fresh water tank you will have many choices when it comes to colors and species. Most owners of fish tanks will elect to have a bottom feeder or two which could consist of a Plecostomus or a Cat Fish. And of course you will want to consider the size of the fish tank you want. The bigger the tank the larger the fish you will be able to get. Although you could have many smaller fish in a larger tank if you wanted. Fish tank sizes range from 1 gallon, that you might put a gold fish in, to 55 gallon plus for larger fish.