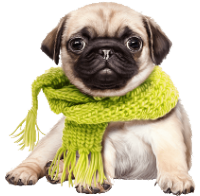 Dogs are definitely our best friends. After a long hard day we come home pooped, wiped out and ready for bed most of the time. But then our Fur Family meets us at the door waging it's tail so hard it nocks stuff over. Expressing excitement of seeing you and you can't help but get cheered up and a new sense of energy. No matter what, your dog loves you!
There are so Many Different Breeds
All breeds have different characters and within each breed each dog has it's own character. It's the same with every animal but dogs sure have won a place in our hearts as far as domestic pets go. Each breed has it's special characteristics. For example German Shepherds and Belgian Malinois tend to be the first pick for k9's. Not to take away from blood hounds and other breeds used to smell out drugs and contraband. 
I could go on all day on the many breeds of dogs. The sad reality is there are many working dogs that people think look cool so they want to get them. But what happens most of the time is the new owner discovers they are too big to keep in the house and they have no idea how to help the breed live up to it's highest potential so the poor dog looses out on the great life it could have had if it were adopted by the right owners.
Take a  Pointer for example. It is an out and out bird dog, meant for hunting pheasant and other birds. If you had one because you think it looks cool and you like their disposition but you keep them cooped up all the time and don't help them develop their natural abilities you are honestly doing the dog a dis-service. Do the dog and yourself a favor and do a lot of research before you decide to own a dog. Consider what you like to do. Do you like to go on hikes, if so a Golden Lab would probably be a good fit because they love that kind of thing.